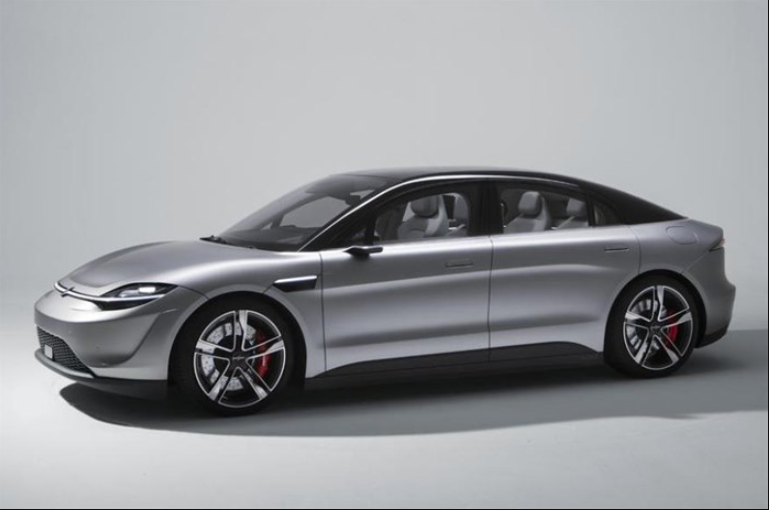 Sony Honda will Reveal their Vision-S 01 Electric car at the consumer electronics show (CES) Las Vegas. The EV was first revealed by the brand in 2020, During its development, The Vision-S 01 was known under the code name "safety cocoon".
Both Japanese giants are teaming-up to make an advanced Electric car. With the highlight being a Play Station 5 Built-in as infotainment system. Both brands confirm that this new EV will be known as a 'Vision-S 01'. However, SHM didn't reveal any matrix related to battery pack, motors or power figures.
How's It Inside?
The interior seems very up-market and techy with Quad screens in the front, looking at pictures you'll notice that rear passages also have two screens. and that in-build Play Station 5 console, will definitely make this car bit unique from competition. The car has camera pods instead of side mirrors, which project outside view directly onto the screens on both sides of the cabin.
Features
Company said that the EV will feature Level 3 Level 2+ autonomous driving capabilities. As per Hindustan Auto, the vision-S 01 could offer a subscription base model, There are very high chances of it happening because of PlayStation viability. The EV could also get OTA (over the air update) for automobiles purchase and subscription.
Availability
The north-American customers will be able to pre-book from mid 2025, and after that the EV will arrive in the Japanese and European market. Since the EV is the first attempt of SHM's (Sony Honda Mobility) joint venture, they may be available in limited numbers. Which further reduces the chances of its coming to India.
Source: Pricebaba
also check: Citroen C3 Electric Spied testing in India.